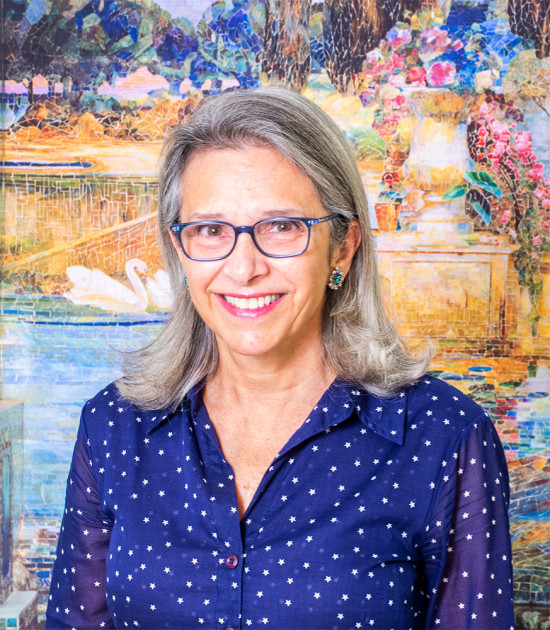 ARLIE SULKA
Owner
a.sulka@lilliannassau.com
Arlie Sulka, a graduate of Smith College, was hand-picked by Lillian Nassau to join the gallery in 1980, working closely with Mrs. Nassau and her son, Paul, for nearly to thirty years before acquiring the business directly from the Nassau family in 2006.
Now Ms. Sulka is a recognized expert in the work of Louis Comfort Tiffany and Tiffany Studios, particularly the blown glass, lamps, windows, and ceramics. Having over 40 years of experience in the field of antiques, Ms. Sulka has researched and negotiated the acquisition of thousands of objects offered to her gallery and has authenticated and appraised objects for private clients and various museums in North America and in Europe. She also lectures in museums around the country, has published articles, has been a part-time lecturer in the NYU Continuing Education Appraisal Studies Program. She serves on the Board of Directors of the National Antiques and Art Dealers Association of America, Inc. (NAADAA), the Art Glass Forum and the Executive Committee of the Corning Glass Museum Fellows and is a member of the Chairman's Council and Collection Committee at the New-York Historical Society. Since 1998, Ms. Sulka has appeared as an appraiser of glass on PBS' Antiques Roadshow.
Since assuming ownership of Lillian Nassau LLC in 2006, Ms. Sulka has mounted a number of Tiffany exhibitions at the gallery and has published two important books about Tiffany Favrile Glass and Tiffany Favrile Pottery, written by acclaimed Tiffany scholar and Professor Emeritus of Art History, Rutgers University, Dr. Martin Eidelberg.
Ms. Sulka has been called upon to perform appraisal and consultant work on Tiffany Studios lamps and other objects for major institutions throughout the United States and Europe. She has also served as an expert witness for the Department of Justice and as a consultant and appraiser for the Historical Commission of Philadelphia.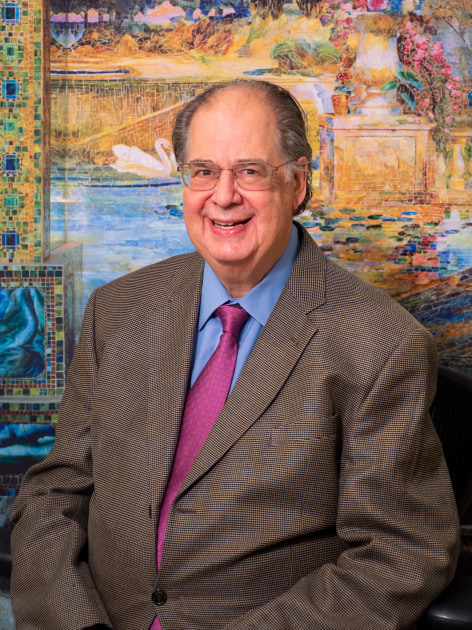 ERIC SILVER
Director
e.silver@lilliannassau.com
Eric Silver has been a fixture in the world of Decorative Arts, Sculpture and Antiques for nearly 50 years. Spending his early years at both Sotheby's and Doyle New York, Mr. Silver served in various capacities including auctioneer, appraiser and department head. At both auction houses, he organized sales devoted specifically to 19th and 20th century Decorative Arts. At Sotheby's New York in 1979, Mr. Silver orgnized the first ever sale devoted entirely to the American Arts and Crafts Movement.
For 18 years, Mr. Silver privately dealt in the finest American and European sculpture, placing major works in important public and private collections.
Mr. Silver has also served as an expert witness, lecturing widely and appearing on various television programs.
He appears as an expert appraiser of Sculpture and Metalwork on the hit PBS series Antiques Roadshow, and has been affiliated with the show since the first season aired in 1997.
Mr. Silver is a Certified Member of the Appraisers Association of America. He has successfully completed the courses and examinations required by the Uniform Standards of Professional Appraisal Practice (USPAP), the congressionally recognized set of appraisal standards promulgated by the Appraisal Foundation. He is qualified to provide expert appraisals for the following: insurance, estate tax and planning, matrimonial, charitable donation, loss or damage.
He has a B.A. from Queens College of the City University of New York and an M.A. from the Institute of Fine Arts at New York University, as well as a Certificate in Museum Training offered through a joint program between the Institute of Fine Arts and the Metropolitan Museum of Art, New York.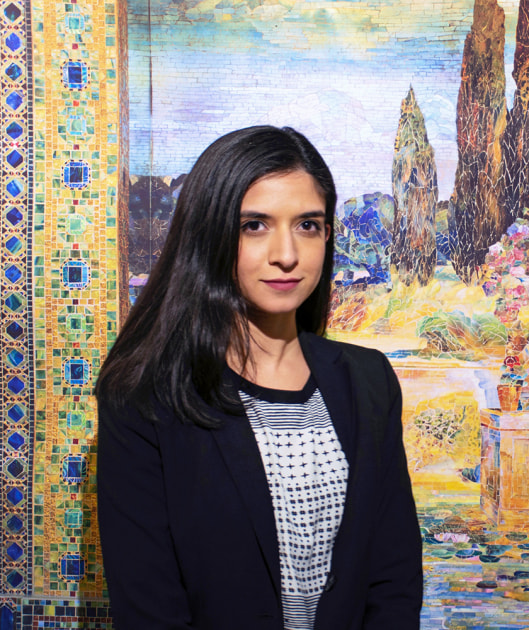 Ria Murray
Collections Manager; Photographer
r.murray@lilliannassau.com
Ria Murray joined Lillian Nassau LLC shortly after receiving her B.A. in Art History from Rutgers University in 2011. Her work as the gallery's in-house photographer involves personally handling rare and exceptional objects and learning to isolate specific design elements and techniques that make one piece more important, valuable, or more unusual than another. The hands-on training working closely with the gallery's high-quality collection has allowed her to hone her expertise in the Decorative Arts.
An enthusiastic researcher, Ms. Murray worked as a Curatorial Fellow in the Drawings, Prints & Graphic Design department at Cooper-Hewitt, Smithsonian Design Museum from 2016-17. In May 2017 she was an inaugural speaker for the Emerging Scholars lecture program of the Art Glass Forum NY, presenting an illustrated look at the ornamented glassware of Bruno Mauder. Ms. Murray was invited to participate in a live panel event hosted by Curious Objects, the Magazine Antiques' podcast, at the 2020 Winter Show, where discussed an unusual piece of blown Tiffany Glass available at Lillian Nassau's stand which had descended through the family of one of the glassworkers employed by Louis Comfort Tiffany.
Ms. Murray is interested in the shift in design philosophy that began in the mid-nineteenth century, in particular the dichotomy between the quality of craftsmanship involved with hand work and the technological advancements made possible by new industrial processes.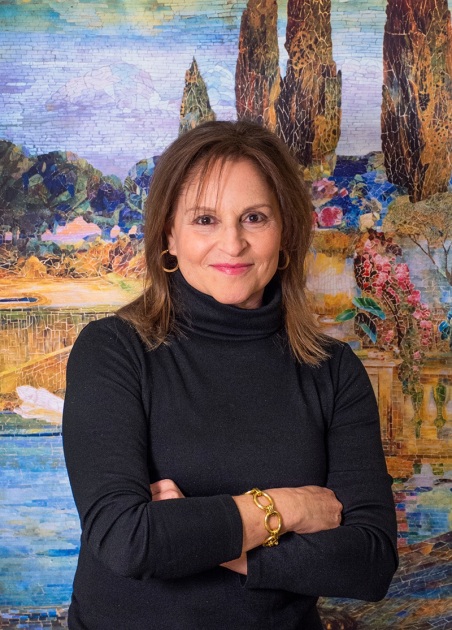 Mindy Moak
Gallery Associate
m.moak@lilliannassau.com
There is a lovely, full circle element to Mindy Moak joining the staff at Lillian Nassau in that she and owner, Arlie Sulka, met early on in their respective careers while Arlie was already working with Mrs. Nassau and Mindy had just taken a position at Kennedy Galleries, just a few blocks away.
Prior to moving to New York City from Washington D.C., Mindy studied studio art & art history at the University of Maryland & then began her work as an American art dealer at the Adams Davidson Gallery in Georgetown. Her years at Kennedy were followed by becoming a director at Godel & Company Fine Art. Eventually Mindy and her partners would create their own beautiful gallery, MME Fine Art, which specialized in fine examples of mostly American art from 1860 to 1960.
"I will always love working with paintings and I am especially excited and grateful to be learning so much more about the magical world of Louis Comfort Tiffany, from the most respected source, who also happens to be a treasured friend of many years."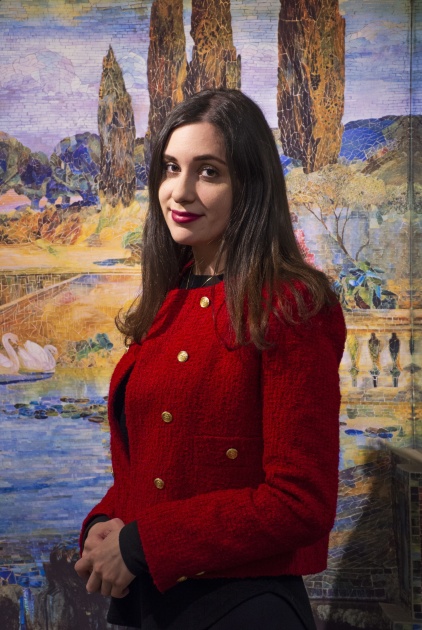 DANIELA ADDAMO
Gallery Assistant
d.addamo@lilliannassau.com
Prior to joining Lillian Nassau LLC in 2021, Ms. Addamo was the Curator and Collections Manager at the Queens Historical Society. While at the QHS, she became acquainted with the work of Louis Comfort Tiffany through the Queens Historical Society's trove of letters written by Clara Driscoll, Head of the Women's Glass Cutting Department at Tiffany Studios.
Ms. Addamo received her Master's Degree in Art History at the City College of New York and an A.A.S. in Fine Arts and a B.S. in Art History and Museum Studies from the Fashion Institute of Technology.