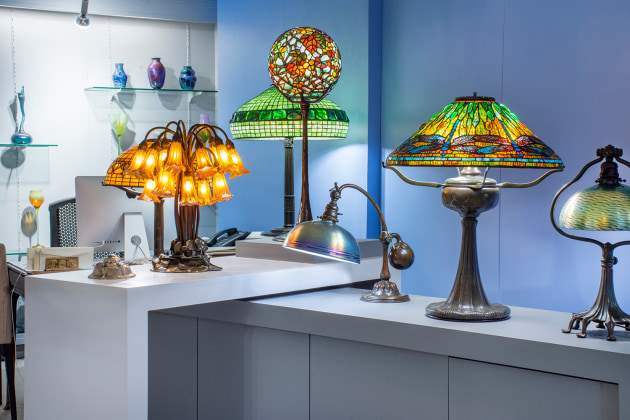 Lillian Nassau LLC is Open for Shopping
Monday through Friday, 10:30 AM - 6:00 PM
Browse our extensive collection of original works by Louis Comfort Tiffany and Tiffany Studios, including rare and exceptional examples of iconic leaded glass Tiffany Lamps and Tiffany Windows, blown Favrile Glass vases, Favrile Pottery, and rare examples of Tiffany Metalwork including Picture Frames, Inkwells, Desk Sets and more.
In addition turn of the century Tiffany design, Lillian Nassau LLC also specializes in late 19th and early 20th century Decorative Arts, Design and Sculpture, including Mid-Century Modern and Studio Furniture.
Stop by today or call us at (212) 759-6062 to make an appointment.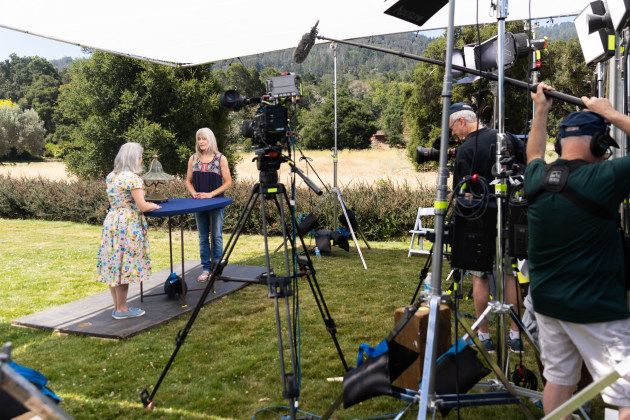 Antiques Roadshow Season 27
A brand new season of Antiques Roadshow will air on your local PBS station on Monday nights at 8/7C PM.
Over the summer of 2022, Arlie, Eric and the Antiques Roadshow Team hit the road with a return to form - the live, in-person appraisal events Roadshow fans know and love. Stops included the Idaho Botanical Garden, the Shelburne Museum, and Santa Fe's Museum Hill.